We make moulds capable of withstanding high pressures for processing non-ferrous metal elements (made of aluminium or Zamak) and with solid geometry.
The process is called die-casting.
The liquid metal is injected into the mould at high pressure (up to 100 MPa) to fill all the cavities. The result is more compact and uniform than what can be achieved using cavity casting.
The die-casting moulds have high mechanical resistance with inserts and heat treatments selected according to the specific application (including hardening, tempering, stress relieving and non-stick surface treatments).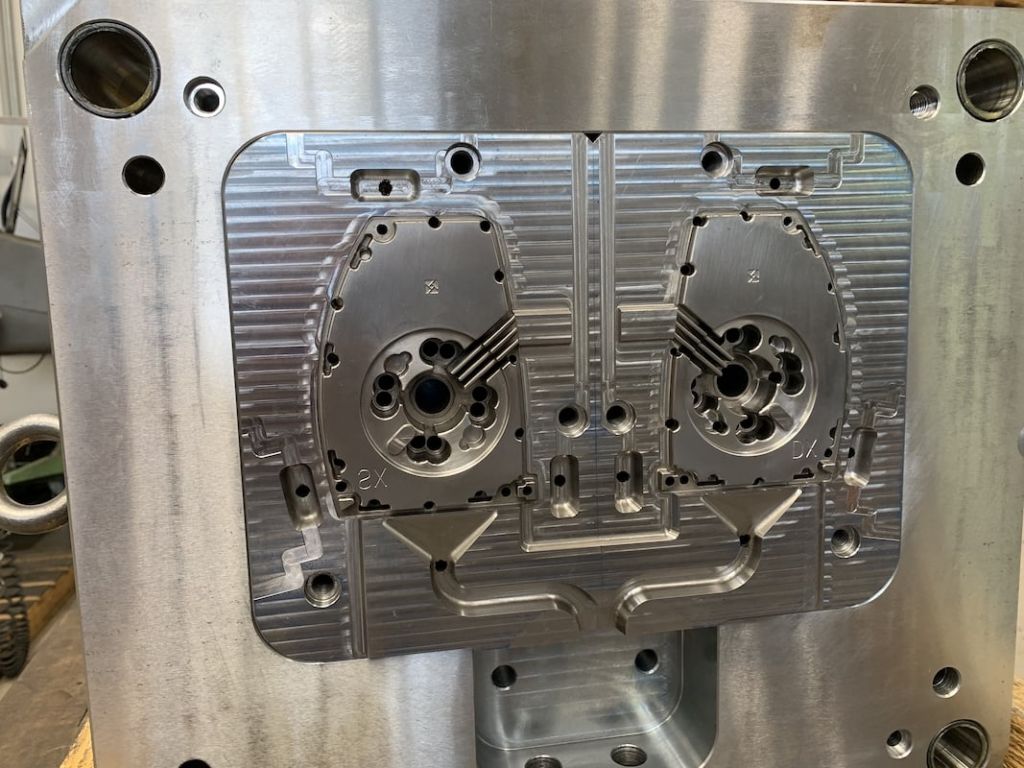 WOULD YOU LIKE TO KNOW MORE?
Call us to talk to one of our experts.
Let us explain how you can improve your project